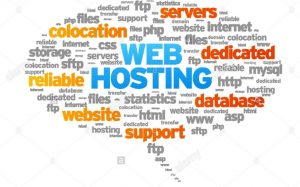 I offer a Linux based web server solution for basic hosting of your website. If you require a more customized solution, please advise me of your requirements via the online contact form.
I can also provide you with a dedicated KVM virtual server if required, reserved purely for your business or personal needs.
I also offer a choice of either UK or USA based web hosting. Pricing starts from as little as £5 per month for basic hosting, but more complex solutions can be provided with Secure Socket Layer (SSL).
| | |
| --- | --- |
| Package | Price per year |
| Standard web hosting (10GB space) | £40 |
| Web hosting with MySQL (10GB space) | £60 |
| Web hosting with MySQL and SSL certificate | £100 per year (£100 setup fee) |
| WordPress hosting with optimization and setup | £60 (£100 setup fee) |