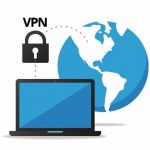 Do you require your branch sites to be able to connect securely to your main headquarters network? With Virtual private networking, we can provide a secure solution using the latest encryption methods to ensure your data remains secure, and your remote sites have access to all of the resources at your headquarters as if they were connected locally.
For your remote staff working from home, they will also be able to connect in from any location so that they can access all of your office resources on the go.
Get in contact with us to find out the various solutions we can provide that will meet your requirements.